Monitor your crops from your phone
Digitalized tons across 6 countries
Tons at risk saved by our systems
Equivalent to the CO2 emissions of 84,000 cars
The Smart Silobag® platform provides information to maximize quality and prevent post-harvest loss. Sensor data is combined with environmental information and predictive models to recommend appropriate interventions that maximize the quality of stored grain. Furthermore, the conditions of stored grains after harvest are tracked and made readily available with just a click of a button, offering quality reports, improving traceability, and providing proof of origin.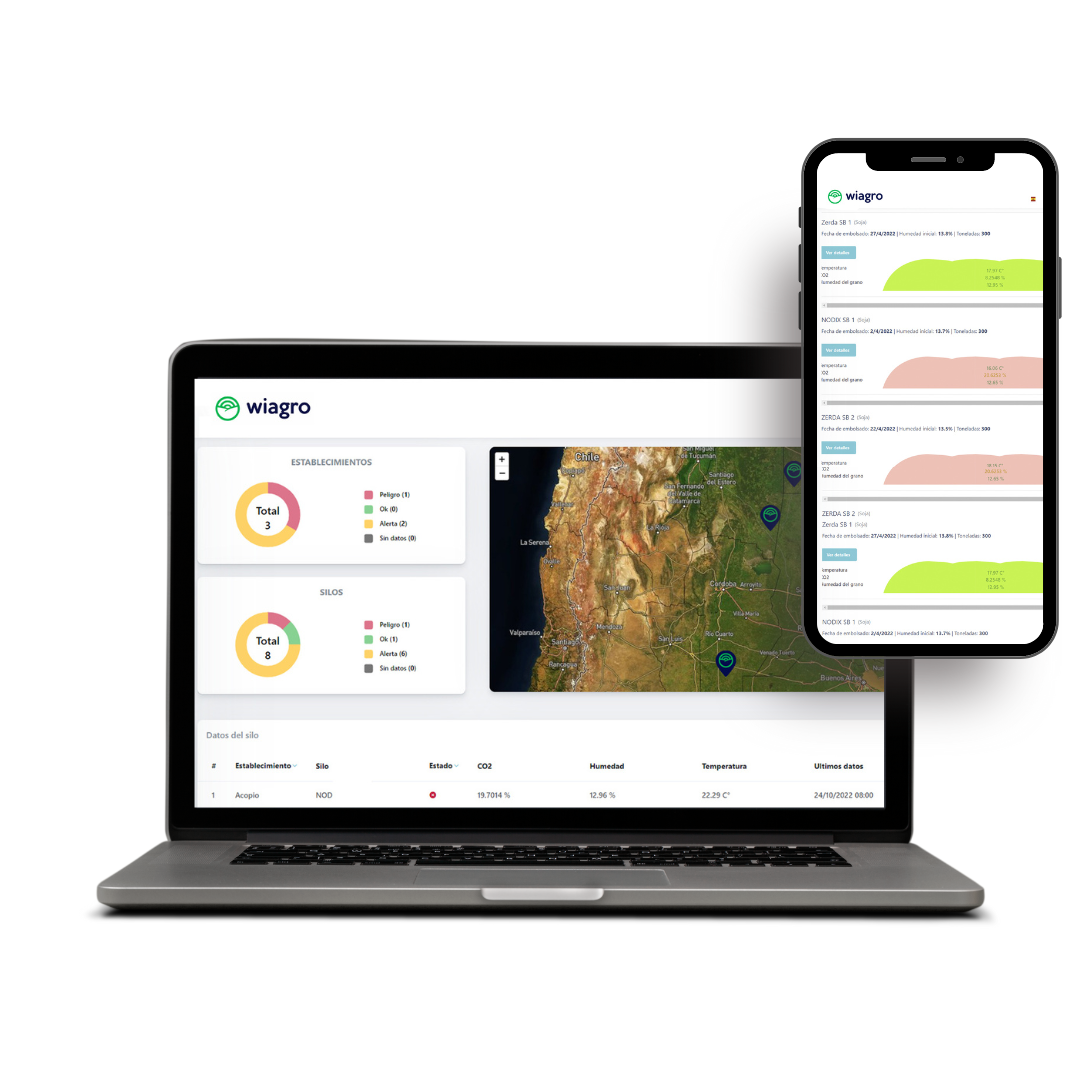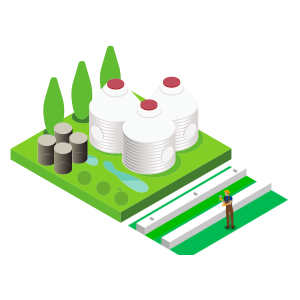 Smart Silobag is self-installable. It is very simple and can be done by anyone.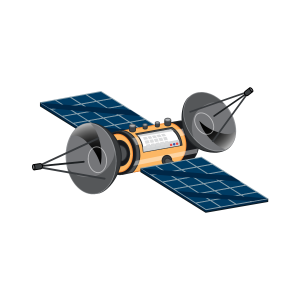 Our solutions are equipped with satellite connectivity. No matter where you are, you don't need antennas or cellular signal.
The app can be downloaded from the Play Store or accessed from a PC. Unique and innovative analyses include predictive grain quality and the ability to demonstrate grain quality during the storage period.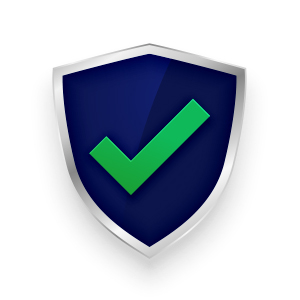 Done! Your grains are being monitored 24/7.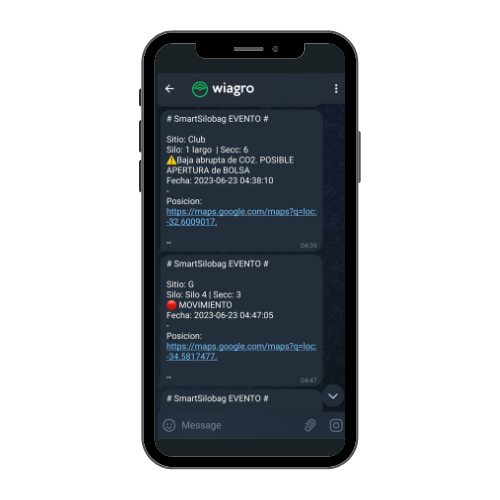 Email and Telegram alerts
Quality and security alerts are instant and designed to notify you immediately, preventing the loss of quality in your grains, quantifying the extent of the loss, and allowing you to take action in the event of vandalism.
Manage your grains throughout the entire value chain process
With our satellite connection, we can connect without antennas or additional installations. No matter where your field is located, the coverage is global
Access our platform where you can find all the information about the status of your grains in real time. Additionally, you will receive alerts to your email or Telegram
We guarantee transparency and security of information through our Blockchain tool
Companies that digitized their post-harvest
This is a visualization and alarm system that allows us to ensure the safety of the seeds and also aids in custody management, as surveillance is an integral part of the segregation we need to guarantee. The system enables us to achieve custody levels that would otherwise be challenging due to the geographical distribution of our fields. Simultaneously, it provides us with visibility and real-time monitoring of the integrity of the storage.
By paying attention to the system's indications, we noticed that there was a section of a silobag that was on alert compared to the others. However, upon visual inspection, it didn't seem to have any visible signs of rupture or damage. Nonetheless, we decided to trust the system and dismantle the reported section of the silobag. That's when we noticed that the silobag was damaged at the bottom: apparently, it had been punctured from below by some leftover crop residues that can sometimes remain in the fields.
The Smart Silobag solution from Wiagro is the simplest and most practical system as it allows us to have visibility over everything that happens with the silobags through alerts sent to our mobile phones.
For the past year, we have been working together with Wiagro to provide innovative solutions to our customers problems. We highly appreciate Wiagro's proactivity, commitment, and reliability.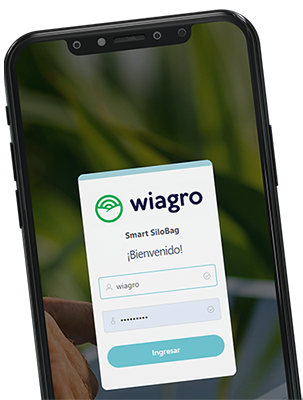 Install your Smart Silobag® sensors