WE PROVIDE

ENGINEERING

SOLUTIONS AIMED AT

SERVING

AND

MONITORING

THE POSTHARVEST PROCESS
Monitor the conditions of your fields and grains in real time, no matter where you are. We have a portfolio of solutions that satisfies the needs of farmers, middlemen and agribusiness in general.
Solutions for quality assurance and safety of stored grains
Solutions for the monitoring and tracking of grains transported by land or sea
Solutions targeted at assessing the quality of fumigation procedures
We are here to make all postharvest operations simpler
Real-time data of your assets
To monitor the postharvest process. You'll be able to count on:
The production will be monitored from the moment it is stored until it arrives to its destination.
We ensure transparency and protection of the data through our Blockchain tool.
Regardless of where it is located, our satellite connection allows us to monitor your field.
Gain access to everything related to the condition of the grains in real time, and receive notifications on any device.
We offer service-oriented engineering solutions to improve agribusiness through digital transformation.
What our clients say about us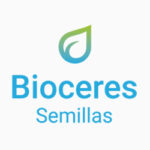 "This is a visualization and alarm system that allows us to verify the condition of the seeds, and also helps us to monitor then, as surveillance is part of the segregation we need to ensure. The system allows us to achieve a kind of monitoring that we would not be able to pursue otherwise given the geographical location of our fields. At the same time, it gives us visibility and real-time vision of the storage, to know that it is doing ok."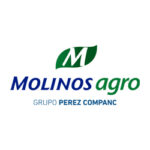 By paying attention to what the system was indicating, we detected that there was a section of a silo bag that was on alert compared to others. At first glance, it did not appear to be ripped or damaged. In spite of this, we decided to pay attention to what the system was saying and emptied the bag. That's how we noticed that the silo bag was damaged at the bottom: apparently, it had been ripped from below by some stubble."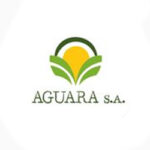 "Wiagro's SmartSilobag solution is the simplest and most practical system we've had, as it allows us to have visibility of everything that happens with the silo bags through alerts sent to our cell phones."

Bernard Vuillermet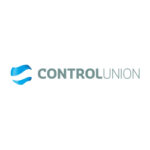 "We've been working side by side Wiagro for a year now, offering innovative solutions to the issues our customers encounter; we can only highlight Wiagro's responsiveness, commitment and reliability."

Gonzalo Camusio
+155,000 Tons have been digitalized in 3 countries
+3,500 Tons in risk have been saved by applying our solutions
This is the equivalent to the CO2 generated by 42,000 cars